*******Special Announcements**********
We will not be having a social dance this month. However, we hope you will join us at 3rd Street Dance (yes the rehearsal studio for Dancing with the Stars) for a benefit for one of the greatest dancers of Salsa- Joe Cassini, a Hollywood choreographer who worked with Nureyev, Ann Margret, Connie Stevens, and Goldie Hawn. For 20 years he supported Let's Dance and us personally, always giving his time freely. Now he is having medical issues and needs our help. We don't normally ask for things like this but Joe is a very special person. The event will be this Saturday, December 7th, starting at 3pm. Hollywood and Dance celebities will also be there to support Joe. Terryl and I will be teaching right at 3:00 pm for 15 minutes. A pro show will start around 5pm.

3rd Street Dance is located at 8558 W. Third St. Los Angeles, CA (click here for directions). For more information, call (323) 275-4683.
********Back To Our Regularly Scheduled Programming********
Hi. Welcome to Enio & Terryl 3.0. After 15 years in Alhambra creating the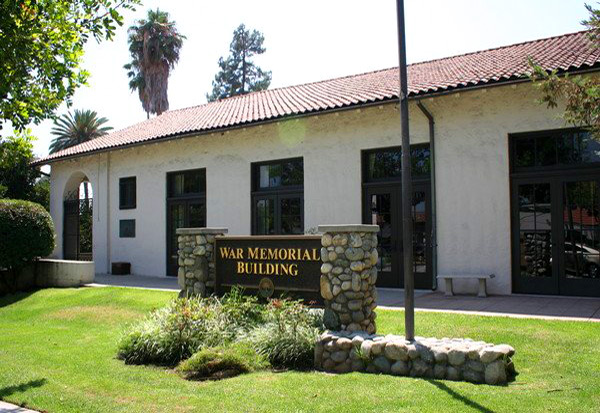 legendary Let's Dance L.A.,then 10 years creating the most popular dance club/studio venue- the Granada, we have gone back to the War Memorial Building in South Pasadena, an incredible location that served as the seed for the original Let's Dance. I taught there in 1986-88. Since then, the City of South Pasadena has done a magnificent job of remodeling this building. Not only is the floor bigger than the Granada's, it is cleaned nightly- no more sticky alcohol & gum detritus on the floor. The bathrooms are spotless, the air conditioning is phenomenal, and the location could not be better. It is just 10 minutes north of our old locations (1 block from the Fair Oaks exit of the Pasadena 110 Freeway (at Fair Oaks) and just under 2 miles from the 134/210 interchange) giving us great accessibility and tons of free parking, all in a park setting. Oh yeah, it's also across from Winchell's Donuts, Starbucks and Baskin Robbins!
Although we share the location, the City of South Pasadena has graciously given us 4 days to teach classes and hold dance parties. So while it is not a 7 day situation, we are so much happier now. What made Let's Dance (with apologies to Disneyland) the Happiest Place on Earth, was the people not the building. As always, Enio & Terryl teach in tandem and classes are mostly 75 to 90 minutes so value is always the best in town!
Just as we did at Let's Dance L.A. we have class and a little dance practice afterwards. If you would like to attend all we ask is that you bring a friend who needs to learn to dance. More than anything we want to continue the legacy of Let's Dance L.A., a studio without equal, that was home to many of you for so many years. So we want to invite you to come back as you did the first day when you walked into 216 E. Main or even the Granada. Take a lesson, laugh at our jokes, stay and reconnect. Most of all have fun.