Special Announcements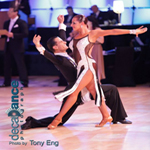 Valentine's Dance Mega Party
We have pulled out all the stops for an incredible party in February. This year Valentine's Day falls on a Friday and we have teamed up with the Sherpa Organization to throw a party that you will remember for years. There will have a professional show with TWO Latin couples dancing head to head like a real competition. And for your dancing pleasure, you know that we have long been a fan of the fantastic music of Two's Company. Nobody does it better for dancers than them! Since this will be their 40th year of performing, we are proud to announce that Steve AND Lydia will be our musical entertainment for that night. That alone will cause a sellout! Oh, and it gets better... Don't have a partner? Well, we are going to have several gentlemen dance hosts to dance all night long. This is just part of what we have planned for this special evening, so don't miss it!
---
Two's Company Backstory
In 1982 I went to a local club and heard a local band playing after a contest I was in. I immediately fell in love with them. I vowed that when I had my own club, that they would be my "house band". Twenty three years later when I opened my club that vow came true. For almost 10 years I had the pleasure of listening to them once a week. This year Steve and Lydia (better known as Two's Company) celebrate 40 years since they first started playing. That gets into the stratus of El Gran Combo or the Rolling Stones.

Several years ago I made a phone call and convinced one of my favorite bands to come out of retirement. That band Costa Azul did and now they are a big hit around LA again. Well I did it again. I called Lydia and asked her to once again play for the Valentines Day Dance at the War Memorial. If my luck holds out I'm going to Vegas cause SHE AGREED!

So if you like beautiful dance music with sultry Rumbas, great Cha Chas, Waltzes, Foxtrots, Swings, and Salsas, then you need to order your tickets now because his event will be a sellout! (Tickets are on sale through our partner, Sherpa.)
---
Important Changes to our Website
January is the LAST month that we will use the letsdanceLA.com site for classes. Our current information is now at http://www.letsdancesp.com. The current LDLA site will become the legacy site for memories, pictures and videos of all the great fun we had over 25 years both at 216 East Main and our Granada building. Make sure to bookmark both Let's Dance LA and Let's Dance SP because there is going to be some amazing content on both sites.
---
New Students - Welcome!
This content rich website is designed to help you get started dancing whether you start with us or try elsewhere. Check out our Getting Started page and the pages associated with the styles of dancing that you want to try: SalsaCentral, Ballroom Central, or Swing Central.
---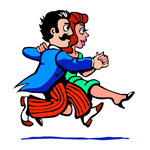 Argentine Tango Has Come to South Pasadena!
Many of you have asked for Argentine Tango and as you know it is the one dance Enio does not teach. So we have asked master instructor Lisana Hansen to bring her talents to you on Thursday nights starting December. IMPORTANT - Our Tango class is now scheduled at 8:00, NOT 8:20. Sorry for any confusion!

* It's not too late to join, so drop on by this Thursday!

---
Back To Our Regularly Scheduled Programming
Hi. Welcome to Enio & Terryl 3.0. After 15 years in Alhambra creating the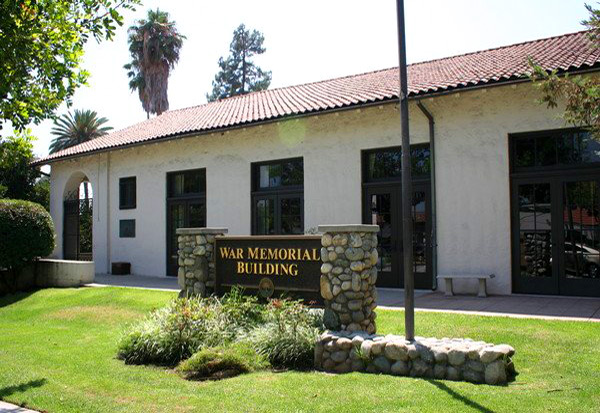 legendary Let's Dance L.A.,then 10 years creating the most popular dance club/studio venue- the Granada, we have gone back to the War Memorial Building in South Pasadena, an incredible location that served as the seed for the original Let's Dance. I taught there in 1986-88. Since then, the City of South Pasadena has done a magnificent job of remodeling this building. Not only is the floor huge, it is cleaned nightly- no more sticky alcohol & gum detritus on the floor. The bathrooms are spotless, the air conditioning is phenomenal, and the location could not be better. It is just 10 minutes north of our old locations (1 block from the Fair Oaks exit of the Pasadena 110 Freeway (at Fair Oaks) and just under 2 miles from the 134/210 interchange) giving us great accessibility and tons of free parking, all in a park setting. Oh yeah, it's also across from Winchell's Donuts, Starbucks and Baskin Robbins!
Although we share the location, the City of South Pasadena has graciously given us 4 days to teach classes and hold dance parties. So while it is not a 7 day situation, we are so much happier now. What made Let's Dance (with apologies to Disneyland) the Happiest Place on Earth, was the people not the building. As always, Enio & Terryl teach in tandem and classes are mostly 75 to 90 minutes so value is always the best in town!
Just as we did at Let's Dance L.A. we have class and a little dance practice afterwards. If you would like to attend all we ask is that you bring a friend who needs to learn to dance. More than anything we want to continue the legacy of Let's Dance L.A., a studio without equal, that was home to many of you for so many years. So we want to invite you to come back as you did the first day when you walked into 216 E. Main or even the Granada. Take a lesson, laugh at our jokes, stay and reconnect. Most of all have fun.