The Story of Let's Dance L.A.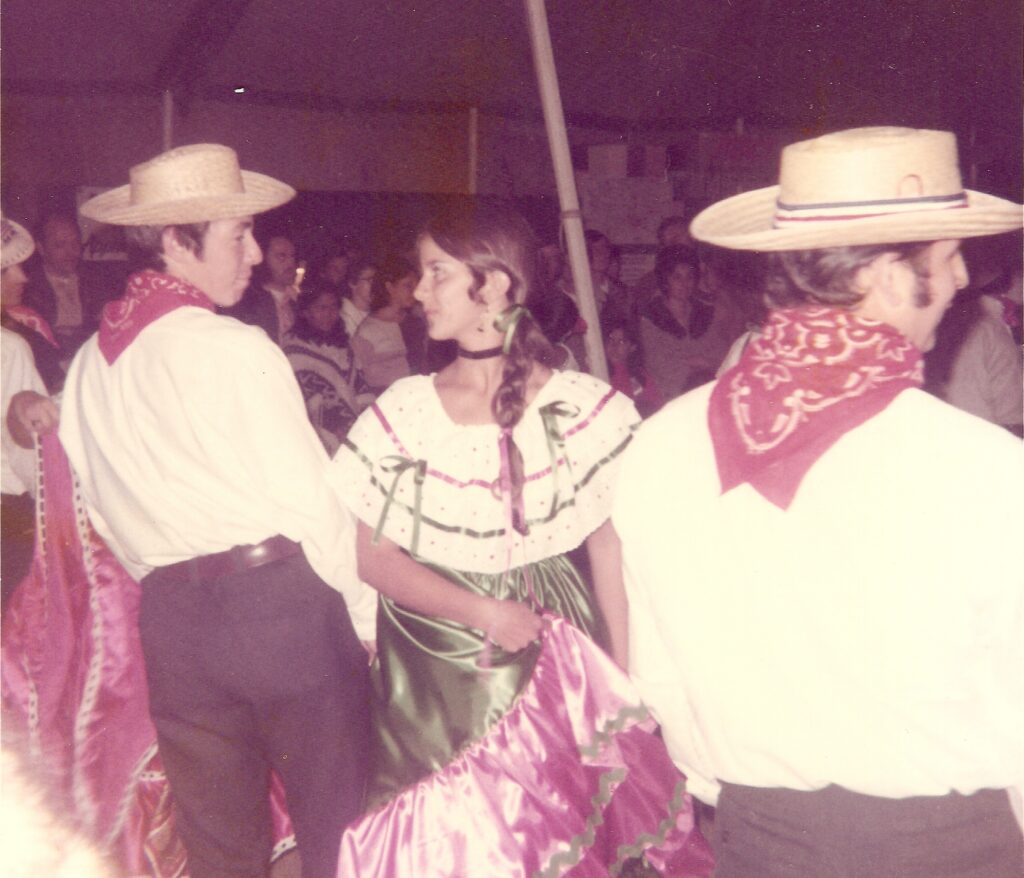 This is the story of how Let's Dance LA came to be. How it started, how it evolved, why it never really ended, and a lot of the back stories you never heard about. It is the story of how a family came together and why it was so special. Although there are some fantastic and funny stories of things that happened in the stories page, this is more just a recounting of why it was different. So enjoy and remember it was always about family.- Love Enio
Enio's Start
I had never planned to be a dancer, in fact my initial dream was to be an Air Force pilot, until my sister knocked some sense into me with a golf club swing which caused the vision in one eye to drop below the required 20/20. So through high school and college I worked in various Police Departments and private security to pay my way through St Francis and USC. Dancing in high school was never my forté, in fact I sucked. In the summer of my junior year with drivers license in hand, my mom encouraged my sister and I do join a newly formed Costa Rican folkloric dance group. Anything to get the car (and meet girls) so we did. The group was an assortment of high schoolers and a few college age siblings. Though the dancing consisted of waving a hankie around and circling around like Rueda, we did a lot of practicing and partying afterwards. By the end of that summer we had performed at a parade honoring Costa Rica and a few other places like Disneyland, Magic Mountain and Catalina. I also met my first real girlfriend and dance partner. Though we did the folkloric, it was the after parties where I learned to do a little single time Swing, Cumbia, Merengue and Salsa from the college kids.
USC and the Vow
After one semester apart at different schools, my girlfriend and I reunited when she transferred to USC. The following semester my girlfriend was required to attend an outside dance event to fulfill a social dance class requirement. It was fun watching all these college kids dance and we had fun dancing ourselves. It was at this event held at the Westmor that I saw Ron & Carol Montez perform. Not always a great listener, I thought an announcement for the following week would be a repeat performance. Instead I was disappointed that it turned out to be an BALLROOM dance class. I was even more shocked when the kindly English dance teacher dragged me onto the floor against my protests. Although I considered myself an athlete, it was the pocket protector, tape on the glasses engineering types who were good and though I was the fraternity guy, these sorority girls danced with them and turned theirs skyward like "Oh no! Not this klutz!" when they had to dance with me. I made a vow that I would stick to it until I could out dance every one of those b!+¢#€5! Well, that failed to happen by the end of summer although I started to gain and pass a few. Signing up for a class in fall I soon learned that most of the girls were on the Advanced Performance team and one – Liz Curtis, eventually became the future 7x US Latin Champion as Ron Montez's partner. By the spring I was invited to join the beginning team and before long the Intermediate team. It was in the Spring of 75 that to my absolute shock, I entered the USC Inter Collegiate Invitational and won the Open Latin beating the best of the Advanced team and other schools, while getting knocked out in the ballroom event in the first round. By the Spring of 76, I had been promoted to the Advanced Team, had given up my Pre Med Studies and was taking every dance class at USC including Ballet, Jazz & Tap. I was voted Team Captain and had begun competing with my partner Rose. For the next two years, dance was all I could think of. In 1977 the USC team went to the US Ballroom Championships in New York where we took the Gold Medal. Along the way I won the Novice and Pre Championship divisions at the US Amateur. By May of 1978 USC represented the US at the British Open and came in 2nd by a whisker. It was a life changing moment and as our performance ended, I made my 2nd vow to do this the rest of my life. 6 months later, in a controversial decision, I lost the US Amateur Latin Championship but still represented the US at the Worlds Latin Championship in London. My partner, not liking the pressure of competing, quit at the British after we were eliminated in the 1st round. For pictures and Enio's full history, go to EnioandTerryl.com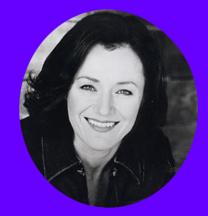 Natalie Mavor
Her parents Roy & June were World Champions, her dad had choreographed my USC team, she had danced in the family show before she was in school. She was 15. Living in Houston. At the '79 British, her parents agreed that I should dance with Natalie. For a few wonderful weekends we would fly back & forth from LA to Houston. Two months later we were the US Amateur Latin Champions. The girl could do everything. A month and a half later we placed 17th, making the quarterfinals of the Worlds in Stuttgardt, Germany. A month later due to financial issues for her dad, I was given the option of moving to Houston or turning pro with Natalie. I wanted to make the finals of Amateur Worlds the next year. It ended as suddenly as it had started. Over the next 32 years we would reunite for shows, cruises and when she had her own partners, Dual shows. When she was between partners, Natalie would be my 1st choice to perform at Let's Dance. She would go on to win several US 10 Dance Championships, the US Rising Star Professional Rhythm, The Mayan Salsa Championship.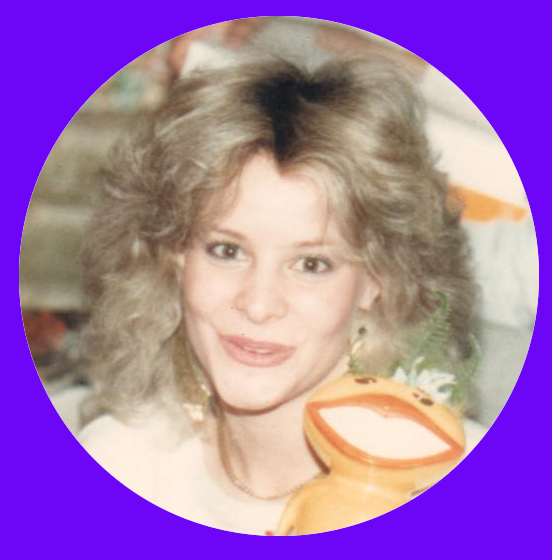 Pro Partners
After I danced with Natalie, I immediately turned pro and over the next 7 years competed, got married, had 3 kids, and worked at many studios around LA. I guess I must have liked out-of-town partnerships since I teamed with Jane Murphy from San Diego. Although we instantly did a few shows, and competed at the US Ballroom Championships (USBC), our best night came at the California Star Ball Championships where we won the Rising Star Division. Fortunate to be trained by Nina Hunt, the #1 coach in the World, Nina yelled at me that night for bringing my girlfriend to the afterparty instead of my partner. That night my girlfriend became my new partner. Kate Gilligan, though a newbie teacher at Fred Astaire, was very gifted. By going on a cruise ship for almost a year where we honed our skills, performing 4 nights a week and training the off days she rapidly became world class. Within one year we had won the Texas Challenge Rising Star and made several Open Pro finals. Our biggest achievement was making quarter finals (The 24) of both the Rising Star and the Open divisions at the British Open (Blackpool)! Having gotten married to Kate, we decided to take a break and had kids. Though we made a Open Pro final in our first event back, we soon were expecting again and Kate decided to retire permanently and build my South Pasadena classes. Not long after I teamed with Karen Lee of Denver- my third long distance partnership. For one year I trained Karen with us commuting back and forth. Though we started slowly, we finished the year by winning the 1987 Florida State Championships Rising Star and the US Ballroom Championships Professional Rising Star title. At this point, I was looking to settle down so I retired. Though I briefly reunited with Karen for the World Salsa Championships, I almost came back with Janine Glasson, but it would have meant going to Australia so I settled to doing shows with Masako Yamada and Natalie Mavor before we started doing the Group Ensembles and growing my new studio.
The Birth of Let's Dance L.A.
In 1986 I was teaching a class in Long Beach and after the class Ken Meek approached me and said "I loved your teaching I wish we had someone like you nearer to me" Where's that? I asked. "South Pasadena." I chuckled because I lived in Pasadena but had grown up in South Pas.  Ken suggested the War Memorial and said he would bring friends. So I formed my first classes at the WMB and called them Shall We Dance. We handed flyers at churches around So Pas. Nini took the money, I cleaned and set up the music. Because we followed an AA meeting, it always stank of cigarettes and the bathrooms were pretty nasty. After about a year, getting tired of cleaning and only having 3 days a week I told Nini this wouldn't be permanent. A week later she told me there was a dance studio for sale in the Penny Saver rag. Incredulous that anyone would sell a quality studio in that I blew her off at first, but intrigued, I went down to see it. I was shocked that the "Life of Riley Dance School was this beautiful 5500 sq ft gem with fashion quality mirrors, tons of parking, and a floating maple floor. Though it only took me an hour to convince my uncle Sal to back me, I was a little nervous as I had never signed a lease before. It took us about three months to get city permits, install a back teaching room and expand the floor. But with Ken Meek and my Uncle Sal doing the construction and plans, Kate and I opened for business April 1st, 1988. I made a phone call to Roy Mavor. His chain of studios in Texas and California had been called Let's Dance. I asked his permission and he happily agreed. Let's Dance L.A. was born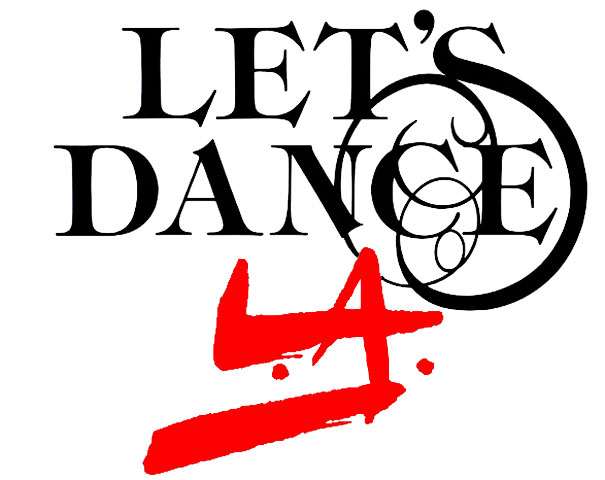 Let's Dance L.A., The Early Years
Our Grand Opening was shocking as we were packed to the rafters! Almost 300 showed up. My coaches Ron & Liz came and performed an small show. My Latin formation team did the routine that would win the US Formation Championships 5 months later. I called on performers from my cruise ship days. A magician and the singer with a big band. Always something different. The ceiling covered in black and pink balloons, 
our logo colors. The next few months though were a very slow build. Classes were small. We were becoming the typical studio. Though we had small Mambo classes, Annetje, 
our teacher from Holland,
 told me that people were dancing a new style and calling it Salsa. I told her to run with it and it was to become one of the pillars of LDLA.
Annetje Riel
  had pitched me on introducing another new dance called the
Lambada
. When she described it to me, I thought it sounded disgusting. One week later when I was at Ohio Star Ball, I saw a tv program  
Entertainment Tonight 
showing thousands in Europe doing it. I called her that moment and we were the first to offer Lambada in the US the following week. About this time we also had a strong Argentine Tango program with
Felix Chavez
and
Michael Walker & Luren Bellucci
. They started bringing out Argentine Masters
Danel y Maria
from New York and when the Broadway show
Forever Tango
came to the US, their stars
Sandor & Miriam
did their first studio show in America at Let's Dance. Looking to offer multi dimensional styles of dance, we were thrilled to invite
DHQ
  (the choreographer of the
Fly Girls on In Living Color to teach our Hip Hop classes. We also offered after school ballet classes for kids with Judy Ip and later Anna Christine Smart.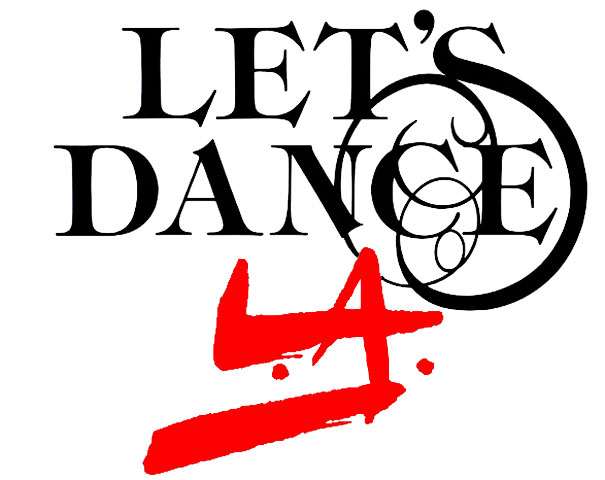 Let's Dance L.A., The Event Years Pt. 1 (Swing Jam)
At the War Memorial Building we had run a one day workshop which we called 
Swing Jam
. Our first one was a four guest teacher affair. Phil Adams, Linda Adams and Buddy Schwimmer came in and though Pasadena was known more for Lindy dancers, we had a nice turn out. When Robert returned from training in England we decide to run it as an annual event. Over the next nine years, Swing Jam grew from one day to three days. So many people came that we had to rent space in the VFW hall around the corner, Joslyn Center on Chapel and the Almansor Court banquet center. People came from Canada and across the USA. We had to rent temporary bleachers and install them inside. 
Finally, we had to install an large event tent and lay a floor in the parking lot. The event achieved legendary status for many reasons, but one is that many of the superstars of today were allowed to perform and take workshops for the first time, and even give a stage to perform on. To top it off we ran it in conjunction with our city's annual downtown event called
Springfest
. With me being on the Board of  Directors of the Merchants Association, I had a performance stage and dance floor installed in the middle of Main Street, 1/2 a block away. We were always given an hour slot to perform and the crowd could grow to 5,000 during the afternoon. Imagine having the elite of the Swing World performing every year. The list included
Phil Adams, Robert Royston & Laureen Baldovi, Phil Trau & Michelle Kincaid, Wayne & Sharlot Bott, Ramiro Gonzalez, Barry Jones, Beata Howe, Blair Johnson & Eddie Vedolla, Manny Villarial, Martin Parker, Sylvia Sykes, Buddy & Laurie Schwimmer, Benji Schwimmer & Heidi Groskreutz, Carlito Rofoli, Kenny Wetzel & Mary Ann Nunez, Louie Juarez, Kyle Redd & Sarah Van Drake, Christopher Joe & Melanie Roberts, Skippy Blair, Cay Cannon, Kelly Buckwalter, Sonny Watson, Jack Carey & Annie Hirsch
, along with
Robert
,
Terryl
and myself. The days were workshops and the evenings consisted of amateur & professional Jack & Jill competitions, shows and tons of dancing. The pro events always had a twist like handcuffing the partners or blindfolding the leads.  Many people say that Swing Jam was the prototype for many of the events we attend today and many pros say it deserved legendary status.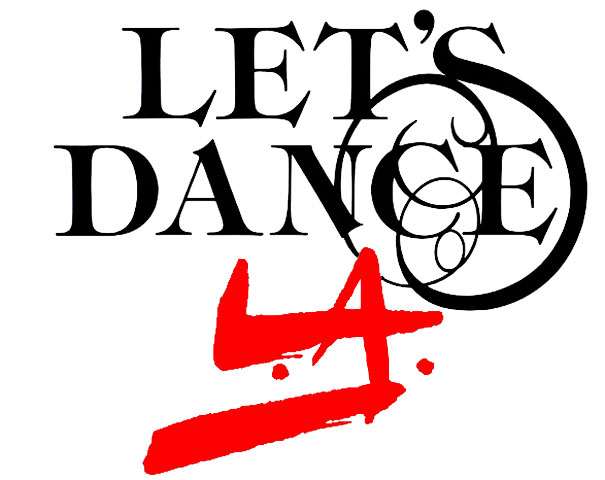 Let's Dance L.A., The Event Years Pt. 2 (MamboManias)
Though we had switched from Mambo to Salsa around 1992, four legendary US Latin Pros were doing a show called Mambo Mania. It was such a hit that we decided to import two of the performers- US Latin legends Ron Montez & Bobby Medeiros, and mix it with the format we were using for Swing Jam. Adding our local legend Joe Cassini and Ron's partner Liz Curtis, the place was packed for the classes and evening show. Over the next 8 years, we ran 8 more of these, always topping the one before. We had music workshops with local band members, imported Cuban Stars from London and Puerto Rico, and brought in LA's top DJ  Frank and band Johnny Polanco's Amistad to play early into the morning. As with Swing Jam we shows and gave up and coming Salsa stars such as Francisco Luis & Johnny Vazquez, a place to perform. Some of the teachers included, Renee Victor, Laura Canellias, Mayan Champions Steve Vasco & Natalie Mavor, Kim Blank, Albert Torres, Puerto Rican star Felipe Polanco, Cuban master Homero Gonzalez, Ron  Montez, Bobby Medeiros and always Joe Cassini. As with Swing Jam, MamboMania became the model for the Salsa Congresses that became popular in the 2000s. Best of all though were the spontaneous jams that followed the professional shows. 
A Let's Dance Trademark- Formation Teams
My passion for ballroom/social dancing was fueled because of the success I had on the USC Dance Team. Besides the opportunity to perform at the L.A. Coliseum for a USC halftime show, we won the US Formation Championship at the Waldorf Astoria in New York in 1977, were 2nd at the British Open in 1978. Robert Cordoba also followed that passion to dance at two World Formation Championships. When I turned pro, I created a team of the local amateur Latin dancers and after a few performances around the state, we went to Miami and won the Gold Medal at the US Championships. By 1993, we had assembled a group of adults into a formation team for the US Open Swing Championships. That was followed by several adult groups for Cha Cha and Casino Rueda. Some of those adult groups still dance on teams to this day. In the early 90s one of our instructors was developing the LA Salsa Kids. After six months they relocated to Long Beach, so we created a new group of kids and began to teach them Rueda. As the kids aged, 80% of them stayed with the team and began to learn other dances. These kids including Hector Llamas, Brigitte Ryerson, Michelle Hafle, Sander Scholls, Jose Valencia, Lauren Calderoni, Vanessa Alderete, and Alex Cordoba all turned pro after their team days. As our kids aged, many of them were invited to join my pro teams that performed in Miami, London, Houston, San Francisco, San Diego, Las Vegas, and Beijing.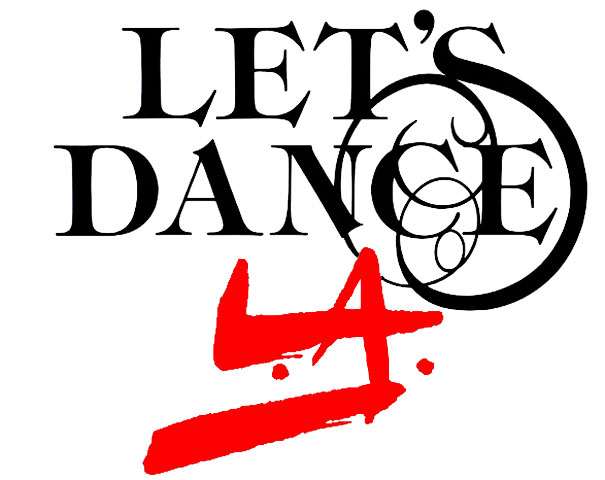 An LA First (lots of them)
As I said above, we were the first in the US to offer a Lambada workshop. Another first was also brought to us by Annetje. In Europe they have competitive sport called Rock & Roll, which combines R &R music with death defying acrobatic lifts and throws. Knowing that many of them wanted to visit "Hollywood", Annetje invited the Dutch Champions to come visit and perform. In the early 90s a dance form originated in Cuba in the 50s started gaining popularity in Miami. As part of the Latin Stars MamboMania show Bob Medeiros (from Miami)  had introduced Casino Rueda into their show. On his next visit to Let's Dance, he taught the 1st Rueda workshop in LA (though he was calling it Mambo Round.) It was so popular that we went to Miami studied there and soon brought out the top Rueda teacher for two workshops. In the 70s-80s, most people either danced Mambo as NY Palladium style  or Columbian Cumbia style. When Salsa evolved in the early 90s the best teachers in LA were the ballroom trained ones such as Laura Cannelias, Renee Victor, Jaime & Gail Arias, Ron Arciaga, Josie Neglia, Salomon Rivera,Annetje Riel, and ourselves. The style which had been disjointed started to evolve into the style known as LA Style. Following that base, the street dancer kids such as the Vazquez, Edie Lewis, and others, added fuel to the white hot fire.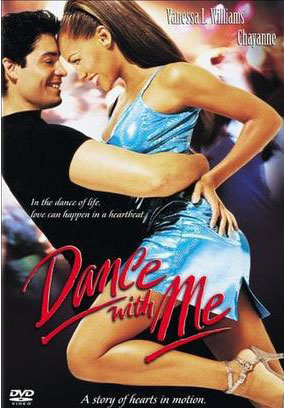 The Movie Years
Hollywood cranks out about one dance movie a year. The 1988 movie Salsa! was so bad it earned a Razzie Award, yet the movie was able to convey to the public that there was steamy passion to the new dance. Soon after Annetje was in Mambo Kings- Sing Songs of Love which was a minor hit. When my former coach Liz Curtis called me to help out on an upcoming project then titled "Shut up and Dance", I was happy to be involved. Before filming began I worked with the director Randa Haines to give her an idea of the International Rumba inherent sizzle. Terryl, Natalie Mavor and I then went into 20th Century Fox studios for 6 months to train the actors such as Vanessa Williams, Jane Krakowski,  Joan Plowright, Kris Kristofferson, Chayenne, Harry Groener, that would be performing. Later when we were asked whether we wanted to dance in the "Houston Salsa club scenes or the "Las Vegas" competition Ballroom scenes, we initially chose the Salsa (since we had created some of the partner passing gimmicks), but back pedaled to dancing in the ballroom scenes as they would be filming 3 week$ compared to 3 day$. Our work on the movie made us minor celebrities in Europe and we were invited to perform in Congresses from Blackpool and London to Latvia, Sweden and Norway to Rome. We made 6 trips to London that year. In addition several of our students were selected to dance both in Dance With Me as well as in the hilarious "Out to Sea" with Jack Lemmon and Walter Matthau. Look for Terry McCalpin & Cheryl Sevold in that one and my son Brian in Dance With Me.  Look for Annetje in Mambo Kings along with my Granada patrons Raul & Alicia Gomez, and Laura Canellias and Albert Torres.
Dance With Me- The After Effects
The movie, though not a worldwide blockbuster, was the impetus to us leaving the cozy confines of 216 for the palatial expanse of the Granada. First, the movie put Salsa on the map to all groups, not just Latinos. Secondly, our classes that were already pretty big started topping out over 100 in Salsa 1. We added 2 more Salsa 1s. We added Rueda 1 & 2, we added Merengue. We had 2 Salsa 2s, The Salsa 3, then Salsa 4. Deciding to open a new location in Pasadena, we were out bid by Guitar Center for the former Esquire Theatre on Colorado. The City of Alhambra had approached us to inquire whether we would be interested in the Galleria, a 27,000 sq foot Moorish design building across the street. Though gorgeous, we were occupied with the movie and the subsequent European tours. When we finally said yes, the city had sold the building to Ross Dress for Less. Because of all the work I had done on the movie, the producers gave me the beautiful floor seen in the competition scenes which I later installed on the 3rd floor of the Granada. Though the typical nightclub often costs millions of dollars to create an ambiance, working with the set decorators on DWM showed me how to create a stunning visual with a little imagination. That would be put to use in the Granada.  
Let's Dance- The Family Aspect
Though I mentioned how my aunt Nini had found the 216 location for sale in the Penny Saver, I would be remiss if I didn't mention my family members who made it possible. Though my ex wife Kate was busy raising my boys in the early days, she was a big help in running the parties and supporting the whole idea. The actual financial backing came from my dad's sister and brother in law- Dora & Sal Ochoa. Though they didn't dance, they believed in me enough to underwrite the venture. My aunt Nini who was there 7 days a week and we had to chase her to go home after 12 hour days. My mom Yolanda and dad Enio Sr.  as they retired, basically showed up every day to hold court. They were people persons and just loved getting to know everyone. My mom made sandwiches for parties, my dad helped paint and keep the soda machine filled. My kids Alex & Brian who should have had a normal childhood, spent way too many nights falling asleep in the back of my van (which I bought especially for that reason) when I stayed too late. Later on they would dance on the teams, make lots of friends, man the video cameras and help clean. My brother Robert who was my clone and initial partner. We could cover for each other and coach each other without jealousy. Robert's advice and support made Let's Dance legendary and put Alhambra on the Swing map. Finally, Terryl, came in and becoming as she calls it, my best student, constantly challenged me to improve my teaching. Whether it was sanding floors, painting, climbing on the roof, licking 2,000 stamps, while running my kids around, Terryl was my biggest supporter. While most professionals don't like to social dancing after teaching, Terryl was always ready to go and allowed me to fill my desire for dancing anywhere. Live Clubs, shows, analyzing what we had just taught, or traveling around the world to perform, Terryl and I became famous as one word EnioandTerryl. To all of them I have a lifetime of gratitude.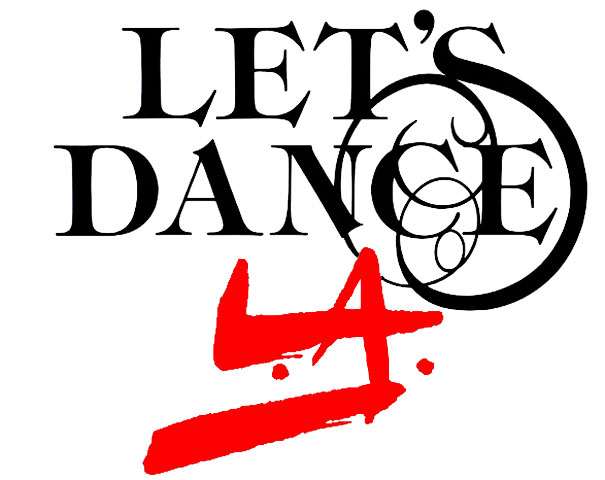 Let's Dance- The Student and Teacher Aspect
As I recounted how Ken Meek had been responsible for getting me to teach and open in South Pasadena, he and quite a few others were always there when we had a painting party, or polishing brass, or mailing newsletters by hand. Others were true ambassadors, bringing friends or welcoming the scared newbies. These are the ones that made Let's Dance L.A. special. They are included here because they were paying clients who had no obligation to do anything more than show up but did. Though this list will change as I remember more instances, Dave Recendez printing all the calendars we could need and more. Barbara Gustafson who catered many of our Christmas parties. David Gallegos who set us up with our first computer long before most studios went digital. The Passarella family helped us with cooking and cleaning at many events. Al Velasquez and his trusty cutting torch. Pearl Ryerson, Emily Moscoso, Linda Nino, Jonathan Pollock & Mary Holley, Beatriz Lozaida, Mrs Estala, and Angie Levy. The same can be said for some of the teachers that helped us lay dance floor, paint walls, stack chairs, set up for parties or clean up afterward. Our floor extension was set up masterfully by Dan Docherty and Bob Agee. Vicki Fields who helped us with the Granada set up. Joe Cassini, a  dance master good friends with Hollywood celebrities, could never do enough. Helping us serve food in his tuxedo, always showing up early, yet willing to perform without being paid, teaching at our events, Though we had a 16 year friendship before we opened, Deena Anderson became the one person who was always there backing up Nini, or doing anything she could to help. To these and many more I will always have a special love and gratitude.